Meet Hal and discover how to unlock innovation this November in New York City.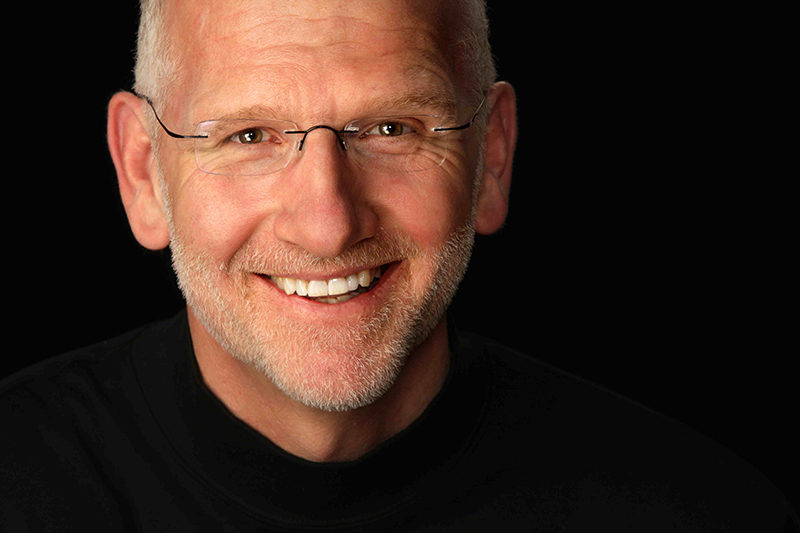 HAL GREGERSEN IS RANKED AS ONE OF THE WORLDS TOP 25 MOST INFLUENTIAL THINKERS, HE IS A PERSUASION EXPERT A PROFESSOR AT THE YALE SCHOOL OF MANAGEMENT AND EXECUTIVE DIRECTOR OF THE MIT LEADERSHIP CENTRE.
Every company wants to be the next Amazon or Apple, the firm with a permanent spot in the news for its cutting-edge products and a name synonymous with innovation. But it takes a special set of qualities to get there, and Hal Gregersen has dedicated his career to finding out what kind of skills, corporate culture and set of practices produce innovative powerhouses. The crux of Gregersen's argument, spelled out in his new book "Questions Are the Answer: A Breakthrough Approach to Your Most Vexing Problems at Work and in Life" (Harper Collins, November 2018), builds on 200+ interviews with renowned business, technology, education, government, social enterprise, and artistic leaders. This question-centric project surfaces crucial insights into how leaders build better questions to unlock game-changing solutions. Gregerson is also founder of The 4-24 Project, an initiative dedicated to rekindling the provocative power of asking the right questions in adults so they can pass this crucial creativity skills onto the next generation.
While business leaders and employees alike are programmed to look for answers, the real catalyst for innovative change is questioning. The most successful companies are those that facilitate brainstorming and thinking outside the box. Gregersen has devised a three-step methodology, based on his research on the most innovative leaders and firms in the world, which shows how company cultures can be overhauled and transformed to habitually seek (and produce) pioneering breakthroughs.
Gregersen co-authored, with Clay Christensen and Jeff Dyer, "The Innovator's DNA: Mastering the Five Skills of Disruptive Innovators" (Harvard Business Review Press, 2011), a guide to cultivating the personal skills embodied by the most successful CEOs and entrepreneurs. Having deeply researched and interviewed ground-breaking leaders like Amazon's Jeff Bezos and P&G's A.G. Laffey, Gregersen draws on personal experience and rigorous research and analysis to successfully advise the world's largest corporations. His framework for redesigning a company culture around constructive questioning has been implemented by Chanel, Danone, Disney, Ernst & Young, Fidelity, Genentech and Salesforce, among others.

Digital Women's Network and Tony McGinn invite you Join them in NYC for the NEW YORK STUDY TOUR and achieve all this and more in 5 days that will help you each year of success in the future. Hal will be working through how Beyond Creativity: to Unlock Innovation.
The Innovator's DNA: Mastering five skills of disruptive innovators
Building a sustainably creative company: Putting people, processes, & philosophies to work
Catalytic questioning: Daily disciplines to surface the right questions
Avoid the leaders dilemma: Why bosses are being told what they want to hear instead of what they need to hear
Imagine getting a clear perspective on your ambition, defining your business and career objectives and creating strategies to achieve that success all in 5 days!
This New York Study Tour is Jam- Packed Learning, networking, strategy building and gaining insights from the most brilliant minds on the planet !
Phase 1 (pre-tour workshop): Mindset & Mapping your journey.
Phase 2: Five day Study Tour in New York. Including: Ambition Alignment Workshop; Effective Networking Workshop: Attend the World Business Forum (WOBI) Conference: Business Strategy Masterclass; Leadership Speaking Workshop; and of course sightseeing around NYC and drinking and dining in the most exclusive bars and restaurants this city has to offer.
Phase 3 (post-tour) Refresh & Integration Workshop.
Join us and get the early bird pricing
More on Hal
https://www.linkedin.com/in/halgregersen/
Hal Gregersen is a Senior Fellow at Innosight and a former advisory board member at Pharmascience, a privately held pharmaceutical company based in Montreal, Canada. Before joining MIT, he taught at INSEAD, London Business School, Tuck School of Business at Dartmouth College, Brigham Young University, and in Finland as a Fulbright Fellow. A Global Innovator, Hal Gregersen is Executive Director of the MIT Leadership Center and Senior Lecturer at the MIT Sloan School of Management. Gregerson works with a diverse set of companies to help them master the challenges of innovation and change, from Chanel to IBM to the World Economic Forum.
He also authored The Innovator's DNA: Mastering the Five Skills of Disruptive Innovators, which assesses how top tier leaders leverage innovation skills to create valuable new products, services, processes, and businesses. As executive director of the MIT Leadership Center, and Senior Lecturer in Leadership and Innovation at MIT's Sloan School of Management, Gregersen has created a methodology by which corporate leaders can raise their companies' levels of creative inquiry, unleash the potential of their employees, and make a meaningful impact on their industries and on the world.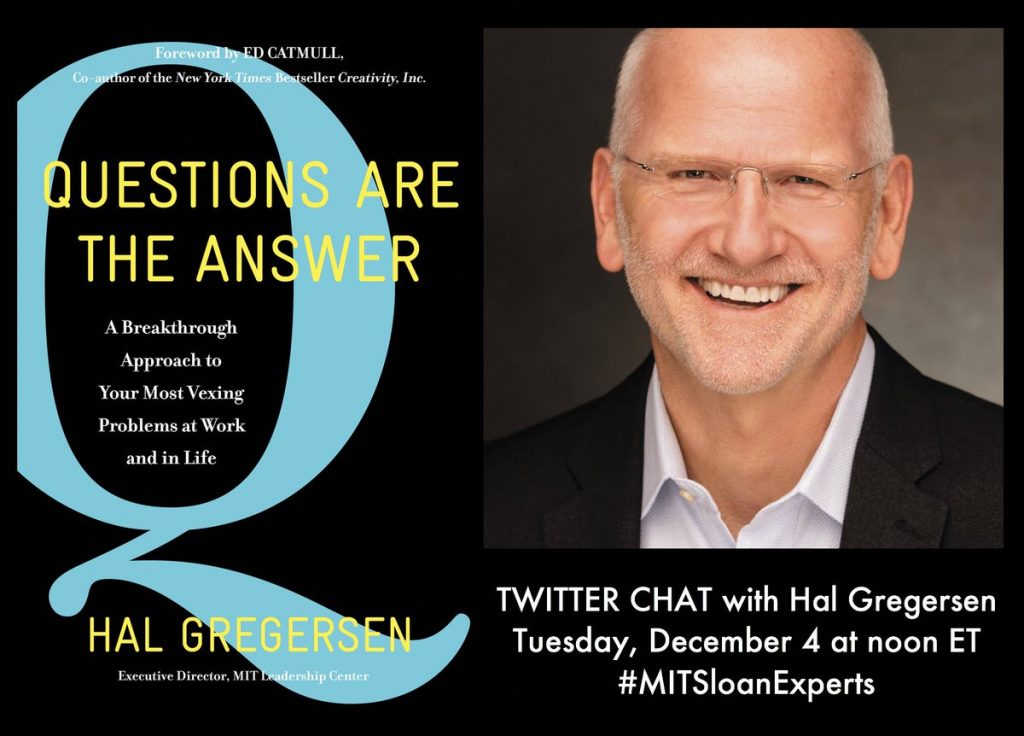 Ranked one of the world's 25 most influential management thinkers by Thinkers50 and winner of the 2017 Distinguished Achievement Award for leadership, Gregersen regularly delivers inspirational keynote speeches, motivational executive seminars and transformational coaching experiences. Along with ten books, Gregersen is the author of more than 50 articles, book chapters, and cases on leading innovation and change (with more than 10,000 citations by other scholars). His research has been highlighted in global media such as BBC, CNN, The Economist, Fast Company, Financial Times, Forbes, Fortune, The New York Times, and The Wall Street Journal.
Gregersen's tenure at MIT is the culmination of an illustrious academic journey that has included teaching posts at INSEAD, London Business School, Dartmouth's Tuck School of Business, Brigham Young University, and a Fulbright Fellowship in Finland. Prior to his academic career, Gregersen was an advisory board member at Pharmascience, a Montreal-based pharmaceutical company, and he remains a senior fellow at the global innovation consulting firm Innosight.
This is a fully immersive experience in this dynamic city which will help you take your Business and personal development to the next level!
To learn more about the Business Innovation and Leadership New York Study Tour head to
Look forward to seeing you there!
Cheers,
Angela Mellak
Founder Digital Women's Network
Founder- Digital White Space
M:0466619631
Level 3, 162-168 Collins Street, Melbourne VIC 3000
Gain practical skills and global insights to improve your business or career, there is ONLY HAVE 30 SPACES AVAILABLE – TICKETS SELLING FAST! Invest in your development and join us to Network with a select group of business influencers, c-suite peers lead by Australia's Global Business Innovator – Tony McGinn OAM.

Learn more at https://newyorkstudytour.com