This November at New York Study Tour join us to hear from Randi Zuckerberg and learn how to Put Digital Technology to work for you. "Randi is a key insider of one of the biggest social phenomena of the 21st century. Ranked among 50 Digital Power Players by the Hollywood Reporter in 2010, she talks not only on digital innovation, social networking and entrepreneurship, but also on the influence that the new social media can have – and are having – on politics throughout the world."

Randi Zuckerberg is an entrepreneur, investor, author and tech media authority. Randi Zuckerberg she is an American businesswoman the elder sister of Facebook founder, Mark Zuckerberg, Randi is an entrepreneur herself. From 2005 to 2011 she was Director of Marketing at Facebook where she helped create Facebook LIVE which is now used by more than two billion people worldwide. She also worked with Facebook as the Director of Market Development and a spokeswoman. She is currently the CEO of Zuckerberg Media, a boutique marketing firm and production company with a mission to make the future of tech more diverse and inclusive.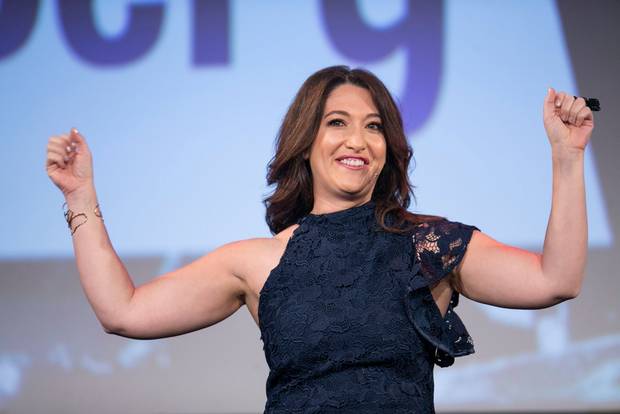 After noticing that she was one of way too few women in tech, Randi founded Zuckerberg Media with the mission of introducing girls and children in underserved communities to tech and science in a fun way, so as to make the future of tech more diverse and inclusive. Since starting Zuckerberg Media, Randi has produced shows and digital content for such organisations as BeachMint, the Clinton Global Initiative, Cirque du Soleil, the United Nations, Condé Nast, Bravo, and others.
Randi is author of the New York Times best seller Dot Complicated https://www.amazon.com/Dot-Complicated-Untangling-Wired-Lives/dp/0062285149, and most recently Pick Three, a motivational handbook and "how-to" guide that takes on the fallacy of the "well balanced" life. In 2011, she was nominated for an Emmy Award for her innovative coverage of the midterm elections, combining TV and social media. In 2012, she was the executive producer for a TV docu-series on Bravo about Silicon Valley's startup culture, and she regularly appears on camera to discuss life in the digital age.

Randi will deep dive into How to Put Digital Technology to Work for You and covering;
The impact of digital on your online and offline life
Using digital tools to empower your networks
Aligning your social strategy with your business strategy
How to leverage the upside of our digital world while mitigating the downside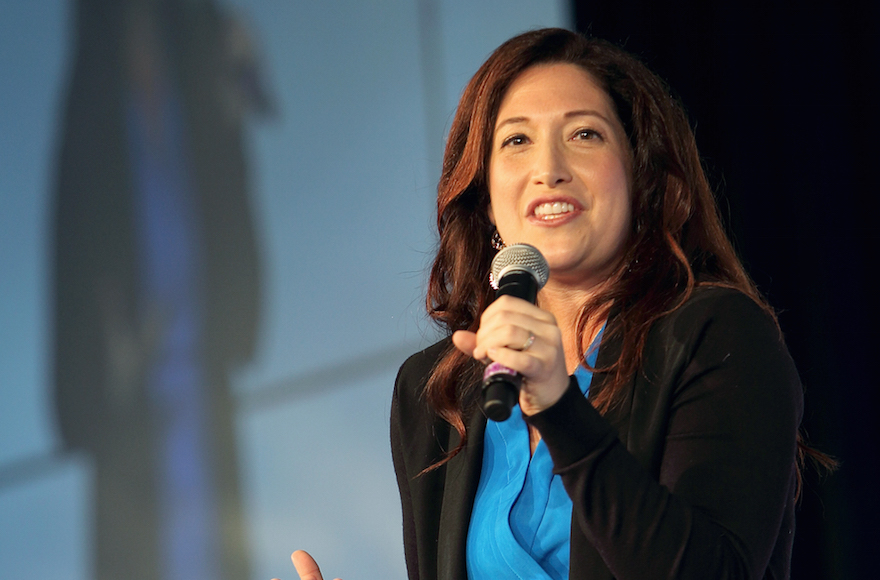 Apart from Zuckerberg media, she is also the Editor-In-Chief of Dot Complicated, and produced shows for Cirque du Soleil, Clinton Global Initiative, Bravo and BeachMint. A mother of two, Randi manages to balance her work and family life effortlessly. In addition to being an inspiration to working women everywhere, Randi is also a known writer. She has also lent her voice to a few animated characters. She has spoken against the anonymity of Facebook users and the need to protect internet users from being victims of cyber bullying. She has urged Facebook users several times to interact with one another personally and not be limited by the technology and wired lives. Her professional endeavors primarily focus on technology.
Before working for Facebook, Randi worked for two years with Ogilvy and Mather Advertising. She credits this job to giving her the experience to establish strong foothold at Facebook.

Randi's career;
Randi was the Director of Market Development at Facebook. In 2011, she resigned from her position at Facebook and announced her company.
In 2008, during the Presidential Election, Randi was a correspondent and organizer for the ABC News and Facebook's Democratic Party and Republican Party U.S. Presidential primaries debate.
She has also worked with the United Nations Global Entrepreneurs Council.
She was also appointed to the US Broadcasting Board of Governors' Commission on Innovation.
She is also the author of Spark Your Career in Advertising.
She has released two books Dot Complicated, an adult non-fiction book and Dot, a children's picture book with HarperCollins.
She was a New York Times bestselling author of for her non-fiction and children's books.
Randi was a panelist on the financial show – Forbes on Fox, which aired on Fox News.
She recently voiced a character named Ms. Randi in the cartoon adaptation of Dot.
Randi served as the Director of Market Development at one of the biggest social media companies – Facebook.
She worked as a correspondent during the 2008 Presidential election and also organized the Presidential debates. She was also a part of the 7-hour long television coverage of the same.
She wrote a picture book titled 'Dot' for children. The main purpose behind creating it was to empower girls. By introducing the main character as a techno-savvy girl, Randi aims to increase the number of girls in the technical world.
She has often spoken for the growth of women in technical fields.
Here is Randi on women in Tech
During her interview with Clarity, she donated all the proceeds of the call to charitable organizations of her liking.
She has spoken openly for the necessity of employing people with a diverse skill set instead of a fixed once. She has also said that the technology is growing at a rate lot faster than the skills of people.
Randi has spoken against the anonymity for Facebook users and also against cyber bullying targeted at children and young adults.
Awards & Achievements
In 2010, Randi was named to Hollywood Reporter's list of "50 Digital Power Plays."
She covered the midterm Congressional elections in 2010 on Facebook, which established Facebook as a platform for all types of activities ranging from politics to marketing.
Her work in 2010 earned her an Emmy Nomination.
Net Worth
As of April, 2017, the estimated net worth of Randi Zuckerberg is around 100 million dollars.
I invite you to immerse yourself in new ways of thinking that challenge your current mindset to create competitive advantages. harness a chance to develop an organisational culture that will empower success for years to come. Learn cutting edge and innovative ways to build Business success by getting clear on your own ambitions and business alignment and gain a greater understanding of what is the most important aspects in business right now!
This is a fully immersive experience in this dynamic city which will help you take your Business and personal development to the next level!
Get your tickets-
https://www.eventbrite.com.au/e/new-york-study-tour-for-business-innovation-leadership-tickets-64647676942
To learn more about the Business Innovation and Leadership New York Study Tour head to
Look forward to seeing you there!
Cheers,
Angela Mellak
Founder Digital Women's Network
Founder- Digital White Space
M:0466619631
Level 3, 162-168 Collins Street, Melbourne VIC 3000
Gain practical skills and global insights to improve your business or career, there is ONLY HAVE 30 SPACES AVAILABLE – TICKETS SELLING FAST! Invest in your development and join us to Network with a select group of business influencers, c-suite peers lead by Australia's Global Business Innovator – Tony McGinn OAM.