This November at New York Study Tour we will hear from Dr Janet Yellen who is an American economist and the first female chair of the Board of Governors of the U.S. Federal Reserve System (2014 – 2018).
Join us and hear her Perspectives on the Future of the Global Economy she will deep dive into;
The new political and economic challenges facing the world, and the radical solutions needed to resolve them
Risks and opportunities in the context of a shifting economic and political context
Analysing the current state of financial markets and what is in store in the future
Staying competitive and forging growth – an insider's look at where US economic policy is headed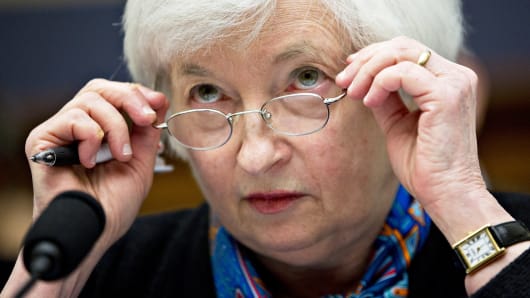 Throughout her distinguished career at the Federal Reserve, including serving as vice chair of the Board of Governors (2010–2014) and president and chief executive officer of the Federal Reserve Bank of San Francisco (2004–2010), Dr. Yellen championed for cautious monetary policy and encouraged more transparency and communication in government. Previously, she was a member of the Federal Reserve's Board of Governors, chair of the White House Council of Economic Advisers under President Bill Clinton and an economics professor at the Haas School of Business at the University of California, Berkeley, where she is a professor emeritus.
Yellen is a Keynesian economist and advocates the use of monetary policy in stabilizing economic activity over the business cycle. She believes in the modern version of the Phillips curve, which originally was an observation about an inverse relationship between unemployment and inflation.
73 years (13 August 1946) Janet has a net worth of $13 million. Janet Yellen was born in Brooklyn, New York, and graduated from Brown University with a degree in Economics.
Janet L. Yellen took office as chair of the Board of Governors of the Federal Reserve System in February 2014, for a four-year term ending February 3, 2018. She was succeeded by Jerome Powell.
Here is an interview with Dr Janet Yellen at the Yale school of management-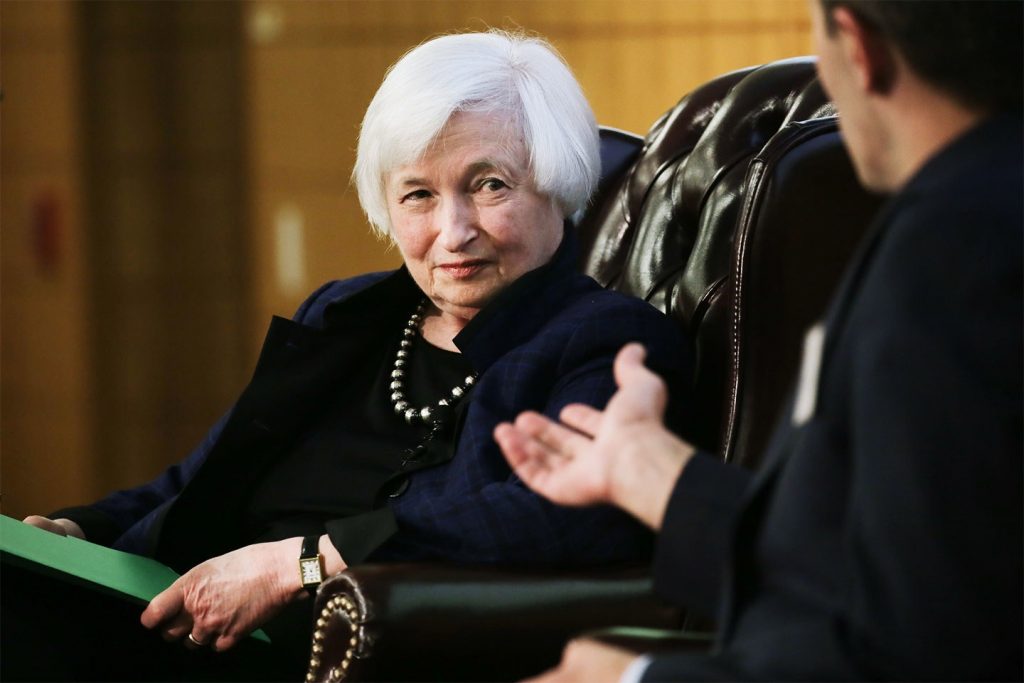 Janet's career;
Yellen graduated summa cum laude in economics from Brown University (1967) and received a Ph.D. in economics from Yale University (1971). She then served as an assistant professor of economics at Harvard University until 1976. In 1977–78 she worked as an economist for the Federal Reserve Board of Governors, and in 1978–80 she served as a lecturer at the London School of Economics and Political Science. In 1980 Yellen joined the faculty of the Haas School of Business at the University of California, Berkeley, where she conducted research and taught macroeconomics at all levels, receiving numerous teaching awards. She was appointed Bernard T. Rocca, Jr. Professor of International Business and Trade in 1992 and Eugene E. and Catherine M. Trefethen Professor of Business Administration and Professor of Economics in 1999. She subsequently became professor emeritus at the Haas School of Business.
In 1994 Yellen took a leave of absence from Berkeley to serve as a member of the Board of Governors of the Federal Reserve System, a post she held until 1997. She then left the Fed to become head of Pres. Bill Clinton's Council of Economic Advisers until 1999. She concurrently chaired the Economic Policy Committee of the Organisation for Economic Co-operation and Development (OECD).
Yellen returned to Berkeley in 1999 and taught there until 2004, when she was appointed president of the Federal Reserve Bank of San Francisco. She was appointed vice chair of the Board of Governors of the Fed in 2010. Three years later Pres. Barack Obama nominated her as the next head of the Federal Reserve System. There was some controversy surrounding her nomination, mainly because many Republicans believed that she would place too much emphasis on reducing unemployment and not enough on controlling inflation. Nevertheless, in January 2014 she was confirmed by the U.S. Senate by a vote of 56 to 26, the smallest confirmation margin of a head of the Federal Reserve System in history. Her four-year term began on February 3, 2014.
Once in office, Yellen began the process of reversing some of the policies that had been enacted in response to the subprime mortgage crisis of 2008. Notably, she oversaw a program to sell Treasury and mortgage bonds that the Fed had purchased to stimulate the economy. Her tenure was also noted for job and wage growth, both of which occurred while she maintained low interest rates. Yellen left the Fed in February 2018, after Pres. Donald Trump failed to nominate her for a second term. She was succeeded by Jerome H. Powell.
Yellen held an honorary Doctor of Laws degree from Brown University and an honorary Doctor of Humane Letters from Bard College. Throughout her academic career, she wrote extensively on a wide variety of topics, particularly macroeconomics and unemployment dynamics. She is married to George A. Akerlof, a cowinner of the Nobel Prize for Economics in 2001.
This is a fully immersive experience in this dynamic city which will help you take your Business and personal development to the next level!
Get your tickets-
https://www.eventbrite.com.au/e/new-york-study-tour-for-business-innovation-leadership-tickets-64647676942
To learn more about the Business Innovation and Leadership New York Study Tour head to
Look forward to seeing you there!
Cheers,
Angela Mellak
Founder Digital Women's Network
Founder- Digital White Space
M:0466619631
Level 3, 162-168 Collins Street, Melbourne VIC 3000
Gain practical skills and global insights to improve your business or career, there is ONLY HAVE 30 SPACES AVAILABLE – TICKETS SELLING FAST! Invest in your development and join us to Network with a select group of business influencers, c-suite peers lead by Australia's Global Business Innovator – Tony McGinn OAM.