BESTSELLING AUTHOR AND TEACHER OF LEADERSHIP.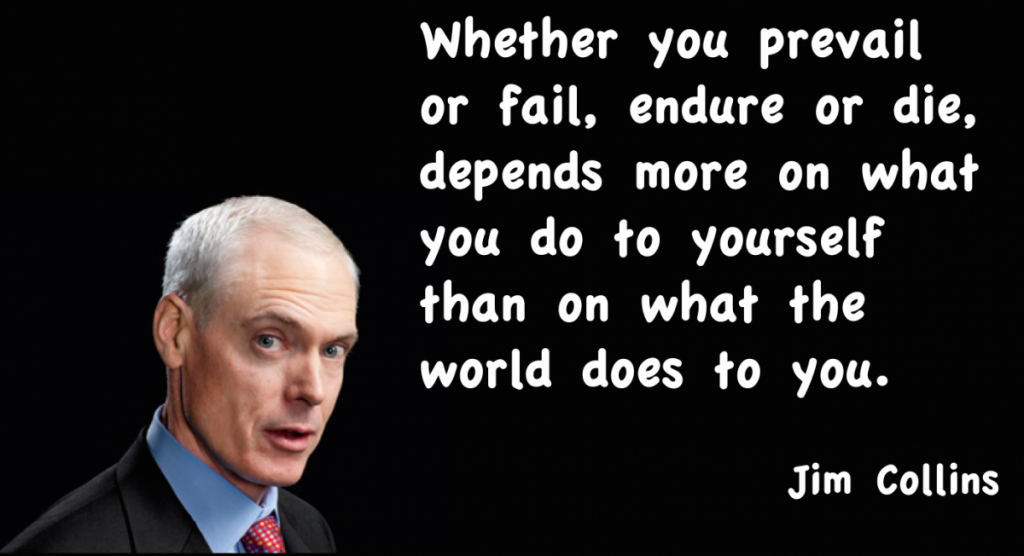 Jim Collins was selected by Forbes as one of the 100 Greatest Living Business Minds.
Jim has authored or co-authored six books that have sold in total more than ten million copies worldwide, including classics such as Good to Great and Built to Last. Jim is Driven by relentless curiosity and passion for his work, for more than a quarter of a century Collins has been researching what makes great companies tick. Collins began his research and teaching career on the faculty at Stanford Graduate School of Business, where he received the Distinguished Teaching Award in 1992. But instead of taking a traditional career path in academia, Collins began researching a question of particular personal interest – how some leaders build companies that remain visionary for generations, which became the basis of his 1994 bestseller Built to Last. The success of Built to Last allowed Collins to set up his own management laboratory in Boulder Colorado, and in 2001 he published his second hit Good to Great.
Collins has gone on to publish further bestsellers including How the Mighty Fall and most recently, Great By Choice. In addition to his work in the business sector, Collins has a passion for learning and teaching in the social sectors, including education, healthcare, government, faith-based organisations, social ventures, and cause-driven nonprofits. He is also an avid and highly accomplished rock climber, completing one-day ascents of the north face of Half Dome and the 3,000 foot south face of El Capitan in Yosemite Valley.
Join us and hear Jim's perspectives on "How to Lead in a Disruptive World" and dive into;
The behaviours and characteristics necessary to lead effectively in a fast changing world.
What it takes to build long-term sustained performance into the DNA of an organisation.
The keys to achieving a culture of discipline with an ethic of entrepreneurship.
How we can increase our Return on Luck, making the most of our good luck and bad.
Recognising and stopping the five stages of corporate decline.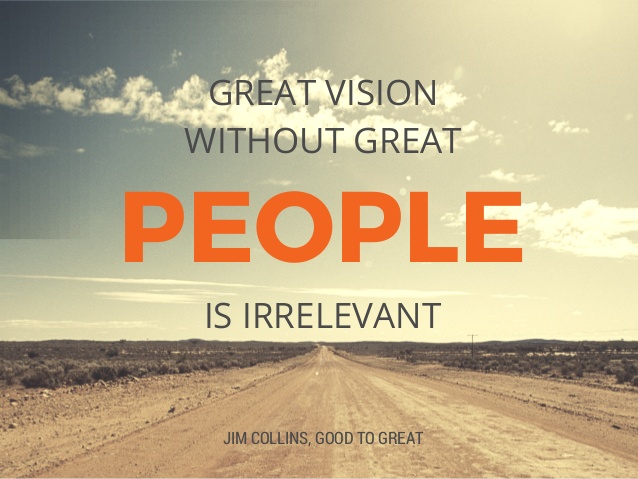 The New York Study Tour is designed for individuals who are focused and invested in their business and personal growth, who are passionate about the future and are driven to get ahead of the Curve! It's for Budding Leader, Business Owners and Directors and C-suite executives who are clear on their ambitions and need business alignment to achieve success. This exclusive and fully immersive experience will help expand your thinking and evoke new strategies to view change as a catalyst for business growth, Innovation and new ways to lead. Book today to avoid missing your place https://www.eventbrite.com.au/e/new-york-study-tour-for-business-innovation-leadership-tickets-64647676942
This tour will enable you to learn the art of networking and then implement it in your business and personal growth. It will inspire you to learn from the best in the business and master the art of speaking like a leader just like Jim Collins.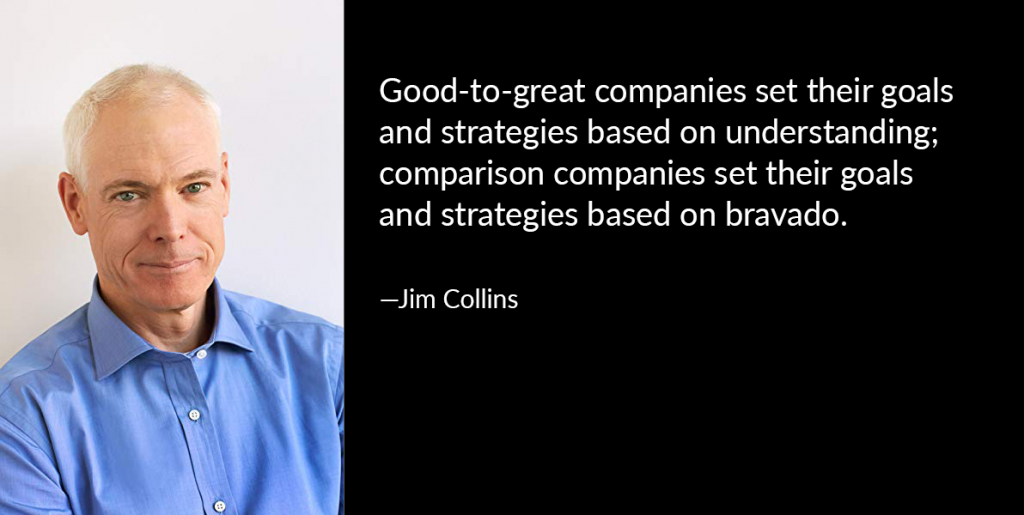 Jim's Bio;
Collins is a student and teacher of what makes great companies tick, and a Socratic advisor to leaders in the business and social sectors. Having invested more than a quarter century in rigorous research, he has authored or coauthored six books that have sold in total more than 10 million copies worldwide. They include Good to Great, the #1 bestseller, which examines why some companies make the leap to superior results, along with its companion work Good to Great and the Social Sectors; the enduring classic Built to Last, which explores how some leaders build companies that remain visionary for generations; How the Mighty Fall, which delves into how once-great companies can self-destruct; and Great by Choice, which is about thriving in chaos—why some do, and others don't. His most recent publication is Turning the Flywheel. It explores how leaders can best harness the flywheel effect to build and accelerate momentum.

Driven by a relentless curiosity, Jim began his research and teaching career on the faculty at the Stanford Graduate School of Business, where he received the Distinguished Teaching Award in 1992. In 1995, he founded a management laboratory in Boulder, Colorado, where he conducts research and engages with CEOs and senior-leadership teams.
In addition to his work in the business sector, Jim has a passion for learning and teaching in the social sectors, including education, healthcare, government, faith-based organizations, social ventures, and cause-driven nonprofits. In 2012 and 2013, he had the honor to serve a two-year appointment as the Class of 1951 Chair for the Study of Leadership at the United States Military Academy at West Point.
Jim holds a bachelor's degree in mathematical sciences and an MBA from Stanford University, and honorary doctoral degrees from the University of Colorado and the Peter F. Drucker Graduate School of Management at Claremont Graduate University. Jim has been an avid rock climber for more than forty years and has completed single-day ascents of El Capitan and Half Dome in Yosemite Valley.

Books by Jim https://www.jimcollins.com/books.html

TURNING THE FLYWHEEL
This monograph grows out of two decades of Jim's observations of how leaders have employed the flywheel concept to build and accelerate momentum. Drawing upon cases from massive growth corporations like Amazon to small companies, nonprofits, hospitals, and even K12 schools, this work breaks new intellectual ground. It also gives practical guidance to help leaders crystalize the components in their specific flywheels—this is the key to harnessing the full power of the flywheel effect.
GOOD TO GREAT
This book addresses a single question: can a good company become a great company, and if so, how? Based on a five-year research project comparing companies that made the leap to those that did not, Good to Great shows that greatness is not primarily a function of circumstance but largely a matter of conscious choice, and discipline. This book discusses concepts like Level 5 Leadership; First Who, Then What (first get the right people on the bus, then figure out where to drive it); the Hedgehog Concept, and the Flywheel.
BUILT TO LAST
Coauthored with Jerry Porras and based on their research project at the Stanford Graduate School of Business, this book investigates the question, Why are some companies able to become and remain visionary through multiple generations of leaders, across decades, and even centuries? Among the findings are Preserve the Core/Stimulate Progress, BHAGs (Big Hairy Audacious Goals), and the Genius of the AND. Like Good to Great, Built to Last compares great companies to good ones during specific eras in history, asking, What systematically distinguishes the great from the average?
GREAT BY CHOICE
Great by Choice answers the question, Why do some companies thrive in uncertainty, even chaos, and others do not? Based on nine years of research, buttressed by rigorous analysis, and infused with engaging stories, Jim and coauthor Morten Hansen enumerate the principles for building a truly great enterprise in unpredictable, tumultuous, fast-moving times. The findings in this book are contrarian, data driven, and uplifting.
GOOD TO GREAT AND THE SOCIAL SECTORS
This monograph sprang from the realization that the Good to Great concepts have use far beyond business—in government, nonprofits, schools, and just about everywhere else. The monograph rejects the idea that the social sectors should operate more like business and shows how the Good to Great concepts can be successfully adapted to arenas in which success is not measured in economic terms.
HOW THE MIGHTY FALL
How the Mighty Fall presents the well-founded hope that leaders can learn how to stave off decline and, if they find themselves falling, reverse their course—in part by understanding the five step-wise stages of decline uncovered in the four-year research project behind this book. Every institution, no matter how great, is vulnerable to decline. Anyone can fall, and most eventually do. But decline, it turns out, is largely self-inflicted, and the path to recovery lies largely within our own hands. We are not imprisoned by our circumstances, our history, or even our staggering defeats along the way. As long as we never get entirely knocked out of the game, hope always remains. The mighty can fall, but they can often rise again.
BEYOND ENTREPRENEURSHIP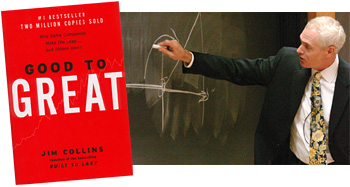 Beyond Entrepreneurship is a roadmap for entrepreneurs and leaders of small-to-mid-sized enterprises who want to build enduring great companies. It provides conceptual frameworks and practical guidance for becoming a great leader, setting a compelling vision, articulating an effective strategy, and achieving consistent tactical excellence. This, Jim's first book, was coauthored with his mentor Bill Lazier.

JOIN US November 18-22nd 2019 at the New York Study Tour

Imagine getting a clear perspective on your ambition, defining your business and career objectives and creating strategies to achieve that success all in 5 days!
Digital Women's Network and Tony McGinn invite you Join them in NYC for the NEW YORK STUDY TOUR and achieve all this and more in 5 days that will help you each year of success in the future.
It's 5 days of Jam- Packed Learning, networking, strategy building and gaining insights from the most brilliant minds on the planet !
Phase 1 (pre-tour workshop): Mindset & Mapping your journey.
Phase 2: Five day Study Tour in New York. Including: Ambition Alignment Workshop; Effective Networking Workshop: Attend the World Business Forum (WOBI) Conference: Business Strategy Masterclass; Leadership Speaking Workshop; and of course sightseeing around NYC and drinking and dining in the most exclusive bars and restaurants this city has to offer.
Phase 3 (post-tour) Refresh & Integration Workshop.
Learn more at https://newyorkstudytour.com
Look forward to seeing you there!
Cheers,
Angela Mellak
Founder Digital Women's Network
Founder- Digital White Space
M:0466619631
Level 3, 162-168 Collins Street, Melbourne VIC 3000